Cookware unscrambled: the latest dish on frying pans
May 27, 2014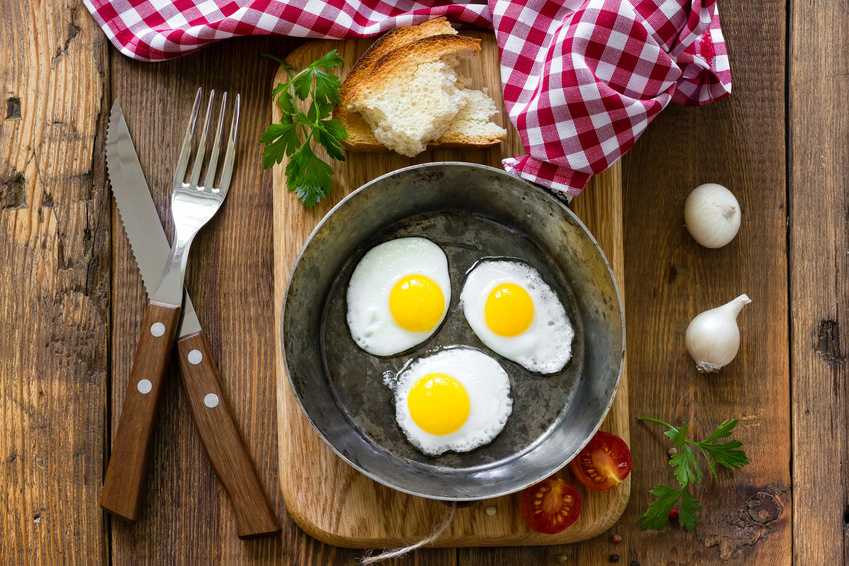 This column first appeared in the Mother's Day issue of Ecoholic in NOW Magazine. Let's get straight to it…
NON-STICK
First the good news: Teflon, the most famous of the polytetrafluoroethylene (PTFE) non-stick coatings, is now being manufactured without the notoriously persistent, suspected human carcinogen PFOA, as the result of U.S. government pressure. However, critics argue that replacement chems are under-researched. France-based T-Fal's website says it's still manufacturing with PFOA, though like all non-stick makers, it says the final pan surfaces are PFOA-free. Regardless, Health Canada says PTFE pans can give off poisonous fumes at very high temps. FYI, some titanium pans use ptfe non-stick coatings, so be sure to probe.
SCORE: 1/5
ANODIZED ALUMINUM
Aluminum's great at conducting heat (hence, all sorts of pans have aluminum cores), but plain aluminum skillets do quite a bit of leaching. Anodizing the metal in an acid bath with electric current hardens it, creating a non-stick surface that leaches a lot less aluminum. But it still seeps out over time if you're cooking high-acid foods like tomato sauces. Health Canada says levels are low enough that you shouldn't worry. But why invest in one of these when there are so many other options on the market?
SCORE: 2/5
 CERAMIC
Often branded as "eco" pans because their non-stick glazed ceramic surface doesn't use PTFEs or Teflon. I've tried a good half-dozen ceramic brands over the years. Some scratched within six months (like Eco-Chef, which came with a one year warranty) or just failed to deliver consistent non-stick performance (Orgreenic). Earthchef and Green Pan, both of which test for lead and cadmium in the glazes, were more durable, but I've found ceramic will lose its non-stick skills if you're searing or cooking at high heat often. Nice part is Earthchef comes with a five-year guarantee. My advice: reserve these for eggs, and cook with another pan the rest of the time.
SCORE: 3/5
STAINLESS STEEL
Few pans are more durable and resilient than those made of stainless steel. They won't rust like cast iron or wear out like ceramic, aluminum or conventional non-stick pans. You can scrub them with steel wool if need be and on they live. They can leach a little nickel and chromium into your food, though "not enough to cause concern," according to Health Canada. Rundown aluminum and copper pans may leach to a more worrisome extent. A lot of pro chefs use carbon steel, which is mostly iron without the nickel or chromium in stainless steel. It's more like lightweight cast iron and still needs seasoning. (De Buyer B Element from France is carbon steel with a beeswax coating.)
SCORE: 4/5
CAST IRON
I love old-fashioned cast iron pans. Okay, yes, they're a bit of a pain in the arse since they're heavy as hell and you have to wash and dry them with care. But if you buy good seasoned pans (Lodge crafts quality, American-made ones), these are wonderful chef-friendly surfaces. Plus, iron cookware can actually boost your daily iron intake by some 20 per cent – a bonus for vegetarians! Too heavy for you? Try carbon steel.
SCORE: 4/5