Skin Deep vs Good Guide: The database wars
July 5, 2012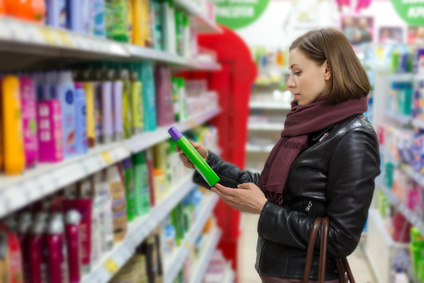 Put up your hand if you find shopping for genuinely safe, natural, eco-friendly products confusing. Okay, that's about the majority of us. I won't lie, it's tough out there. Outing pseudo natural greenwashers is a big part of what I do in Ecoholic Body, on shows like CBC Marketplace and in this very blog (slamming deodorants like Degree NaturEffects & Secret Natural Minerals, skincare lines like Simple and haircare like Garnier's PureClean line).
I rate a lot of products in Ecoholic Body but I can't get to them all. And so when people start asking me what I think of this or that brand, I often send them to Skin Deep, aka Cosmeticsdatabase.com for quick toxic rankings. Lots of you already know this site well and have probably spent hours on it looking up all your favourite bodycare products (from foot cream to dandruff shampoos). It, just like Goodguide.com, has it's plusses and minuses and I talk about those frankly in this week's Ecoholic column so check it out.
You'll notice I spend a lot of time talking about my beef with Skin Deep's sunscreen rankings because, well, lots of us turn to Skin Deep's extensive reporting in this area to help us pick out safe sunscreens at this time of year. They generally do a bang up job. But I do find some brands slip through the cracks and get a green light they don't deserve. Neutrogena Pure & Free and Coppertone Kids Pure & Simple are two such brands I feel don't deserve passing grades. That's why I encourage you all to scan for the toxic ranking of each ingredient in any given product before you buy. And remember, lots of ingredients that are safe for humans but are toxic to fish downstream (like siloxanes) still get a decent score here. Others get tough scores for using the international label of "perfum" to refer to a blend of essential oils or natural fragrance. I think it's a little harsh at times on this front. Yes, even essential oil scents can be sensitizing/irritating (see my column on natural scents from last year) BUT they still shouldn't be lumped with all the hormone disruptors in synthetic scents.
On the topic of unwarranted grades: I'm the first to admit my own Ecoholic books and columns have sometimes okayed brands that I've since changed my mind about for one reason or another (ingredient reformulations, updated safety info on ingredients, human error). Earth Science Creamy Cleanser is one such product I've since told readers shouldn't be in the final book (it's got PEGs and retinyl palmitate, both on my Mean 15 list). This is why my bottom line lesson is to double check all ingredient lists, even on products okayed by Skin Deep, Good Guide, Ecoholic, or anyone else for that matter!
And keep your eyes peeled for my posting of updates to Ecoholic Body in the coming days on ecoholic.ca/books. More sunscreen reviews coming soon too!