Super last minute DIY ornaments and gift ideas (no skills required!)
December 14, 2012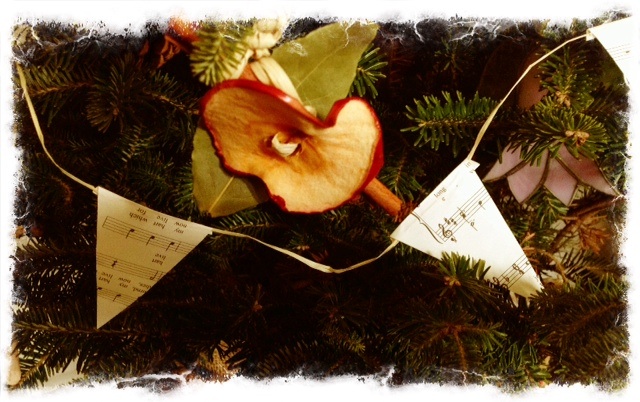 I'd been dreading going out to the shed to pull out my box of holiday gear this year. I had this sneaking suspicion raccoons had been, to put it bluntly, pooping in there for the last couple weeks (this is what happens with a busted shed door!). And while, yes, they did poop on my tree stand (a clear sign I wasn't getting a cut tree), they left my ornament bin alone (hooray!). Still, I wasn't out of the clear yet…turns out my handmade dried-fruit ornaments had turned to mould. I wasn't a happy camper, let me tell you. Especially considering I've been on double deadline trying to get columns prepped before the holidays and I've got friends coming over on the weekend to a, so far, totally undecorated, messy house. But since all my DIYing always seems to happen in a frenzy, I put on a happy face and got multitasking. I cut up some fruit and put them them in the oven to dry on low while writing up my 'year in review' column. By 9pm, I sat down with a little raffia, some dried orange/apple/lemon/lime slices/bay leaves and got crafting (no glue gun required). My favourite new creation of the year though was my upcycled music sheet bunting/garland. This bunting has extra special meaning for me since I took a page out of my older brother Nick's favourite medieval guitar music (from 1597!). Nick passed away two and a half years ago and this was my way of involving him in the holidays. I know he'd love it.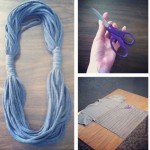 As for gifts, I do a run down of a good dozen super last minute DIY gift ideas in this week's Ecoholic column in NOW (like this T shirt loop scarf on the left and T-shirt pillow below)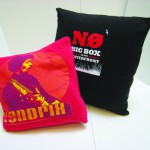 so be sure to check it out. Thanks to all of you who contributed ideas (including my craft queen friends Tiffany Pratt and Sarah Mulholland)!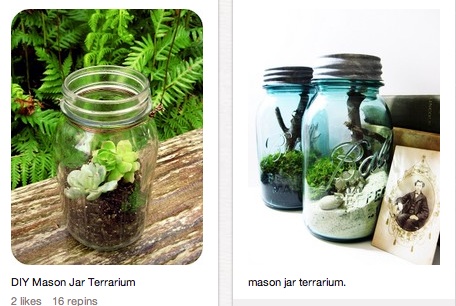 Oh and there were a couple items we had to cut for space – one of them was a DIY mason jar terrarium. Every hip-cat on your list will know how overpriced terrariums are. Gift 'em a DIY recycled glass jar terrarium with a little soil, some pebbles, and some offshoots of succulents like jade and tiny cacti (for less frequent watering). Looks tricky, it's really not. Here are a couple pics (above) from pinterest to inspire you. Happy holidaze!