Busted! Which green seals should be hung out to dry (or praised)?
September 13, 2012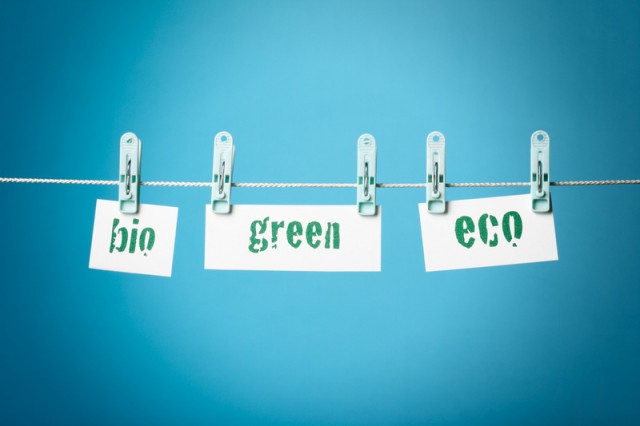 Hey gang, Lots of exciting stuff going on this week! I'll be on the season premiere of CBC Marketplace Friday calling out the top 10 greenwashed products in your home with the fabulous Erica Johnson. I can't divulge who gets the smack down just yet (you'll have to tune in for that) but I can tell you that, wow, that's just the tip of the iceberg on the greenwash front. Of course, the last thing we want is for everyone to throw their hands in the air and say 'that's it, I give up on green! I'm never buying eco products again!' In truth, there are so many wonderful genuinely eco-friendly products on the market and I recommend them every day in my blog/column/books, but how do you know who's really legit and who's full of s#*$? This week's Ecoholic column in NOW talks about which product seals are good quick indicators that you're on the right track and which a steaming pile of doodoo.
To the left (excerpted from Ecoholic Body) you'll find a couple examples of a good seal (Certified Biodegradable) and a meaningless seal (CFC-free).
The list of those that ain't sayin' much goes on of course.  For instance, Proctor & Gamble's Future Friendly seal. Which of their products get the seal for flimsy reasons? For one, Cascade Action Pacs for letting you "skip the prewash"… Honestly, darlin', you can always skip the prewash, Cascade or not. This is no monumental achievement. And P&G, you're telling me disposable Pampers Cruisers with zero recycled or biodegradable content get a Future Friendly Seal? Oh come on now. You gotta try a little harder then that. Ditto on your Charmaine Mega Rolls (which are as bad as your Bounty Huge Rolls I mention in the column).
Who are some good guys to look for? Green Seal, EcoLogo, USDA Organic, Energy Star…I mention more in the column too. But in the meantime, thought I'd share another book excerpt…this time from my Label Decoder in Ecoholic Home (below). Got any questions about other green seals (or green products for that matter)? Let me know!