Is that petrol in your pants? The ins & outs of synthetic clothing
May 31, 2012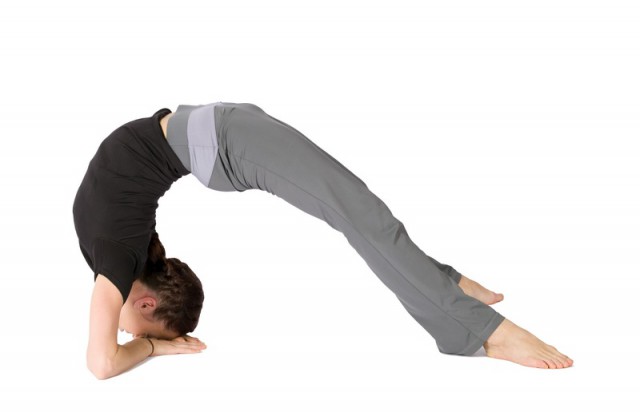 I was slack-jawed when I first realized that polyester came from petroleum. My first words were something like: "What the? How…do they…do…that?" No one really sits you down and tells you how synthetic blouses are born. There's certainly no stork involved.  This week's reader Q on wicking/activewear fabrics gave me a chance to dive back into the topic of the broader environmental impact of petroleum-based clothes.  Take a peak at my new Ecoholic column on activewear and you'll see what I mean.  And this ain't all about sports bras and bike shorts. We're all sporting synthetic petro-fibres somewhere in our closets, whether it's in our rain coats or in socks, really anything made of or blended with nylon, acrylic, polyester (CoolMax), Spandex/Lycra (elastane), Goretex (a Teflon treated fabric), you name it. It's all petrol-based.
Petrochemicals are not only woven into 38 million tonnes of clothing every year, they make their way into our shampoo, lip balms and any bodycare that contains:
   paraffin (common in moisturizer, lipstick, mascara) 

   mineral oil (ointment, baby oil, lotion, cosmetics, shaving cream) 

   petrolatum (lip balm, petroleum jelly, soap, lotion, hair pastes) 

   isopropyl alcohol (rubbing alcohol, nail polish) 

   microcrystalline wax (big in lipstick, gloss, sunscreen) 

   synthetic wax (mascara, foundation, concealer) 

   propylene glycol (deodorant, lube, eyeshadow) 
as well as our laptops, iPods, TVs and really everything that surrounds us made of plastic, of course. But the added problem with our clothes, as recent research has found, is that every time we wash our fleece hoody, acrylic sweater or Lululemon pants, up to 2000 bits of micro-plastic particles end up washing out into the seas/lakes/rivers downstream. Not good.
What's leaching from this stuff into us? Hard to say. The heavy metal antimony has been found to leach a little from PET (aka polyester) water bottles into water over time, though I'd be less worried about antimony leaching into your body during a workout and more concerned about the antimony pollution seeping into our air and water from manufacturing polyester/PET. Companies like Mountain Equipment Co-op and Patagonia have been trying to figure out antimony-free processing for their recycled polyester apparel but it's still not there yet.
As an aside, I'd rethink any bike shorts and the like made with a DWR (Durable Water Repellent) finish. Patagonia has told me it does give off a PFOA dust (PFOA is the bad, cancer-linked persistent chem used to make Teflon) as it breaks down (they're working on being PFOA free by fall 2013). Water repellent finishes are important in outer wear if you're going to be biking in the rain but totally superfluous when it comes to shorts so skip it. For the low-down on activewear that minimizes petroleum-based fibres check out this week's issue of Ecoholic.  P.S. There's lots more info and recommendations on all types of clothing from maternity to menswear, plus sizes to lingerie, clothing for the chemically sensitive and way way more in Ecoholic Body!