So long 2012: more of the year's green highs and lows
December 31, 2012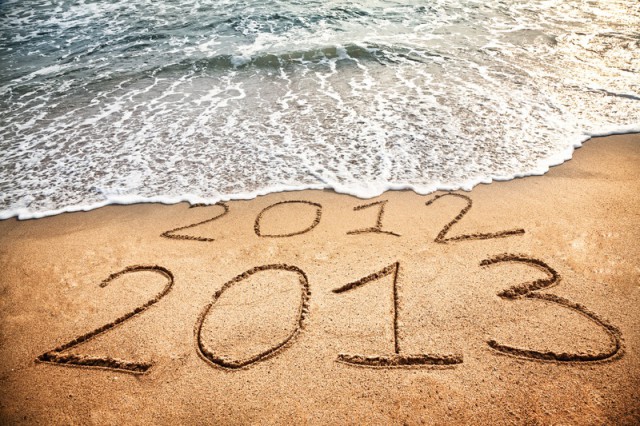 Besides my column on throwing a zero waste party, a lot of important stuff has happened this past year. I get into the year's greenest highs and lows in my latest Ecoholic and cover all sorts of stuff like the year's crazy, not-so-random weather and the rousing victory that put an end to plans for Canada's largest open pit mine (Go Mega Quarry protestors!). Antibacterial triclosan was officially given the kiss of death (well, sort of – it was declared toxic by the feds but it wasn't banned from shelves) and Johnson and Johnson committed to ousting a bunch of bad boy ingredients.
There are a few other major highs and lows that didn't make it in or had to be cut for space. Quebec took the green lead, with a record 300,000 people turning out for Earth Day events this year and announcements that they'd be shutting down the province's only nuclear reactor.
And the world can breathe easier knowing Quebec also put an end to all talk of reopening our shameful asbestos mines – yay! Speaking of dodgy substances, the heat was turned up on hazardous, ineffective flame retardants and California's governor said he'd reform the standards that make flame retardants so pervasive in North American couches. Too bad Cali didn't vote to make GMO labelling mandatory, as we hoped they would.
In my section on climate change, I forgot to mention a big stat: the world broke its record for climate-changing CO2 emissions. We also missed the boat at the Rio +20 conference, when global leaders could have taken action on climate change but didn't (however some positive moves did come out of it). And while more species teetered on the brink of extinction and Canada tried (and failed) to expand its fishing quota for endangered blue fin tuna, on the brighter side, one million new underwater species were "discovered" on a 70,000 mile expedition under the sea.
Locally, Toronto lost its Jarvis bike lane (not without a good fight!) and its ban on shark fin soup (sigh). But while mayor Rob Ford nixed our 70 per cent waste diversion target along with efforts to bring composting to the city's apartments and condos, council did save our Community Environment Days, which makes recycling of odd bits and hazardous waste so much easier for residents.
So there you have it, more of the good, bad, ugly and hopeful silver linings of 2012. Check back soon for inspiring ways to tap into your own inner super hero with ways to change the world for the better in the year ahead. Happy new year, everyone!