Canning 2.0: which brands are BPA-free (& what are they using instead)?
October 27, 2015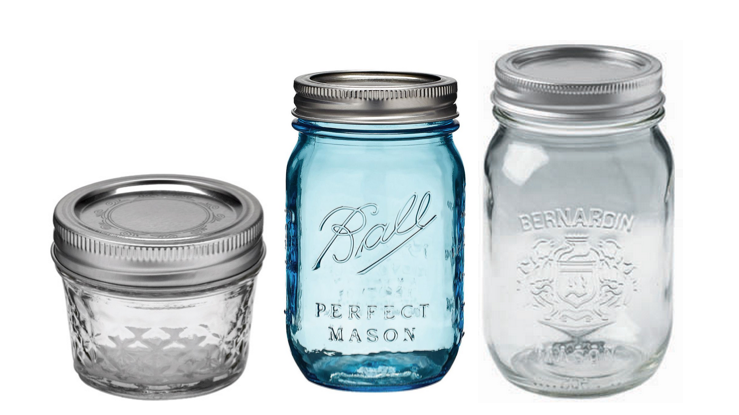 I didn't grow up in a canning family. My mom is an awesome home cook but just didn't get that canning 'n preserving gene, even though her dad came from a farm family of 18 – yes, 18 –  kids in Ste. Justine, Quebec, one that no doubt survived on lots of farm-canned goods. Her sister, my "Tante Ginette," would do all the canning and shared her tasty sweet 'n sour French Canadian pickles (cornichons tranchés AKA bread and butter pickles), relishes and preserves with us. After she passed away my old friend Sarah –  of Digginthedirt.ca – stepped in to feed me a steady supply of home-canned goodies (check out this 2008 video of Sarah teaching me how to fly the coop and can on my own!).

Of course, things got a little more complicated once we found out that there was BPA in the white lining of those metallic jar lids (insert sad face). Right when I was learning how to can on my own, I pulled back and never really did it much again. I stuck with old food preserving basics, like freezing, cold storing and even took a class on fermenting (check out my Making Friends with Bacteria article). For this week's Ecoholic food preserving guide I decided to do a little digging to find out the latest on the whole lid situation. I dug into a few major canning brands and this is what I found out (didn't have room for it all in print).
Bernardin
These guys have the Canadian market cornered and are pretty much the only option available at many stores, even though they're American made. The good news is that they went BPA-free several years ago. This is what they told me when I asked what their BPA-free coating was made with and whether it was free of other estrogenic activity.
Our coatings are compliant to 21CFR 175.300 – Resinous and polymeric coatings and EU compliant to 1935/2004 for food contact with all food types.  The coating is a polyester and BPA, BPF and BPS Free.
Does that mean its free of all estrogenic activity? We'd have to test it to find out. Few brands are testing for any trace of estrogenic activity in their plastics and a lot of EA testing is tricky, producing false negative results, as these European researchers that were testing plastic mineral water bottles discovered. But at this point in time, Bernardin is definitely free of more BPs than Ball/Kerr…
Ball/Kerr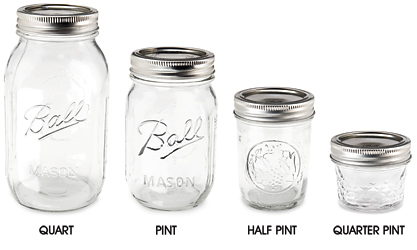 This American canning company had this to say:
Consumer concern over BPA inspired Jarden Home Brands' decision to explore new materials for Ball® and Kerr® canning lids, though the lids prior to this change are still deemed safe for use by the FDA and USDA. Currently, Ball® and Kerr® are the only 100% BPA-free and American-made two-piece vacuum lids on the market. It's important to note that the BPA change was made to the coating on the lids and never impacted the sealing compound which always has been and remains BPA-free.
To determine if a lid is BPA-free, check its packaging for a "BPA Free" banner and/or an American flag on the front. The BPA-free lids also include the words "Made in USA" on the surface of the lid.
When I pressed for further details about what the lining is made with (ie vinyl, polyester or acrylics) they didn't offer any specifics about the coating on the lids but said this about the sealing compound:
The Ball Brand changed from using Latex to Plastisol for their sealing compound in 1969 and have been using it ever since. The sealing compound always has been and remains BPA-free.
Interestingly, Plasticol is a vinyl compound and since a lot of vinyl is softened with phthalates I asked them about this as well. They said their Plasticol is phthalate-free. ***Notably, when I asked if their lids were free of other estrogenic compounds like BPF and BPS, they didn't offer a response to this part of my question.
Tattler Reusable Canning Lids

My buddy Lindsay, David Suzuki's Queen of Green has written about this company and this was her very useful analysis:
A popular BPA-free option is the Tattler Reusable Canning Lid. It's made from polyoxymethylene copolymer (POM), which is a fancy way of saying that it's a BPA-free plastic. Yup, plastic! And it's not without its own cause for concern. This rigid compound has trioxane as a key compound — in other words, formaldehyde.
The jury is still out on the relative safety of ingesting trace amounts of formaldehyde. Fans of the BPA-free lids point out that formaldehyde isn't released from polyoxymethylene until temperatures reach 250 C (482 F), well above the processing temperature for canning. Critics note that other factors — like acidity — can affect the release of formaldehyde from plastic.
Dominion
Back in the day, these guys used to make those really cool vintage mason jars with crowns on the front (I use one as my toothbrush holder) but they don't manufacture anymore. They're wholesale distributors now and source their jars from two different manufacturers and didn't have any information on whether they were BPA-free. They'd look into it further if you were a company looking to buy wholesale from them but don't have an overarching BPA-free sourcing policy. If you buy wholesale from these guys press for details before you make a purchase.