The Sustainable Wine Guide + Carbon 14's Electric Idea
December 16, 2013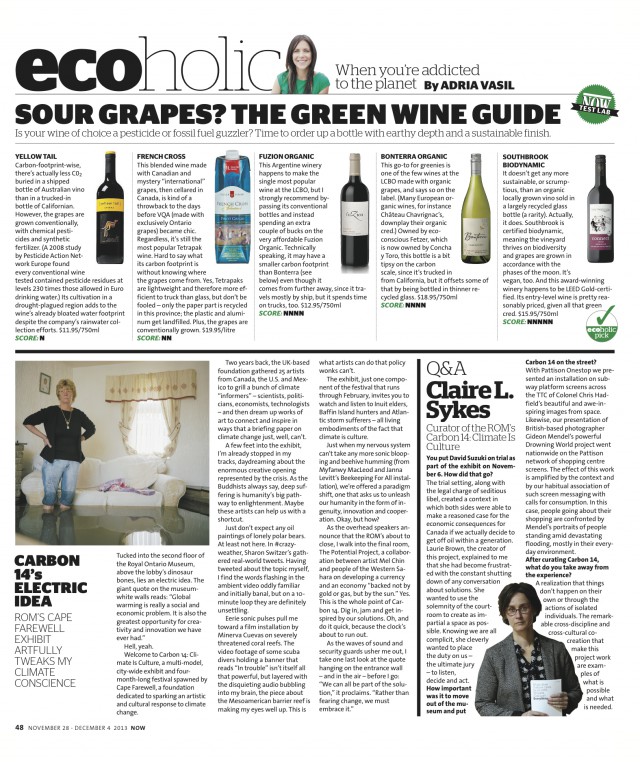 With the festive season in full swing, most of us are, let's just say, enjoying holiday spirits a little more enthusiastically. Whether you're sharing a hostess gift or stocking your wine rack for your own celebrations, be sure to check out the Ecoholic wine guide, with a ranking of five of the most popular along with the most sustainable vinos, from super affordable Fuzion Organic to Ontario's own Southbrook (try the Connect Organic Red and Triomphe ). You'll also learn about the pesticide residues found in every sample of conventional wine tested, making shopping for organic wine even more of a priority.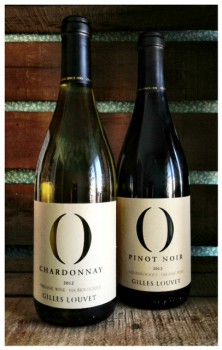 And after a weekend of wine tasting (at my own kitchen party), I have a new organic wine to add to the list. It's by French winemaker Gilles Louvet.  I'm a huge chardonnay head and guiltily love big California chards, so was happy to find Gilles Louvet 'O' has those creamy, toasty vanilla notes I love, for a few dollars less than uber popular Cali-based Bonterra organic. The bottle is the lightest weight bottle on the market today, helping to lower its carbon footprint (which, by the way, should be lower than Bonterra, if you live in eastern Canada or the north eastern US, since Bonterra has to be trucked in from California rather than shipped in from France). And the cork itself comes Forest Stewardship Council-certified forests in the south of France (much greener than plastic corks, since cork-harvesting actually helps keep the world's few remaining cork oak forests alive and thriving, according to the WWF).
Also in this issue of NOW, you'll find my experiential take on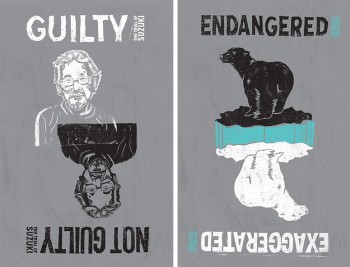 the Carbon 14 exhibit at the Royal Ontario Museum. The piece is called Carbon 14's Electric Idea for a reason, the whole Carbon 14 festival is fantastically inspirational and just a really exciting fusion of art, politics and science. Which is why I had to interview Carbon 14's curator Claire Sykes, so look for an excerpt of our Q&A in this issue too  (you can find the full length interview with Claire on Cape Farewell's site here). Art, wine, culture, now that's an organic fusion!