5 ways you, your cat & your yoga pants can stop trashing the ocean
June 8, 2016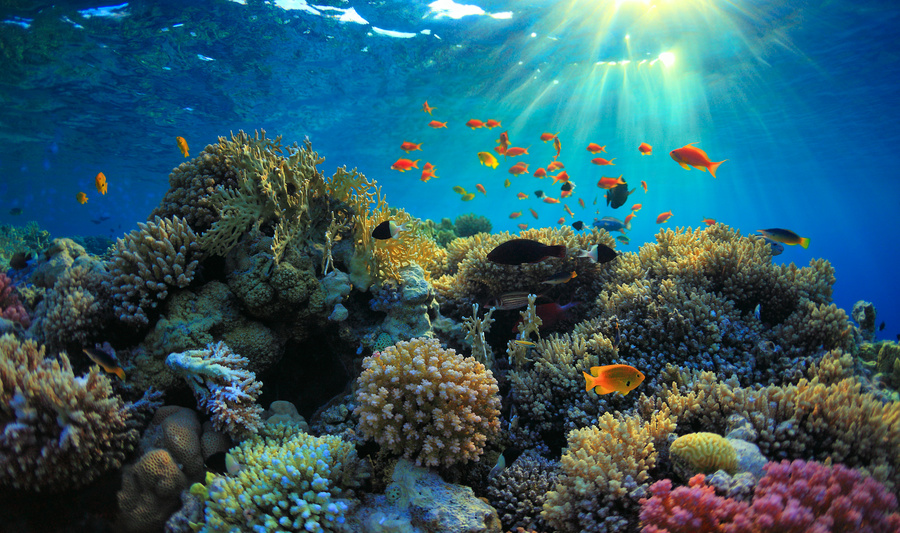 What do your gym shorts, cat food and oil tankers have in common? They're all making a mess of the planet's life-sustaining oceans. Here's how you can do your part at the grocery store, in your laundry room and when tweeting your MP to prevent rampant overfishing, oil spills, microplastics and climate change.
1. Make sure you – and your kitty – aren't eating bad fish.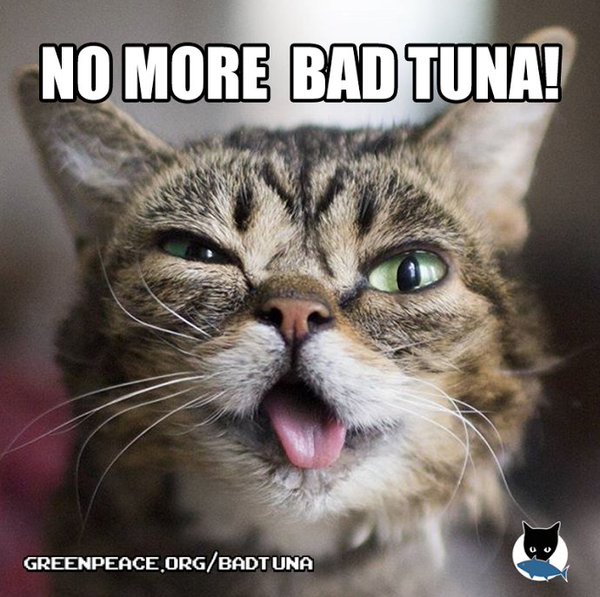 Cracking a can of tuna for you or your pet can is sort of like opening a can of worms. Several exposés have connected the world's largest canned tuna company, Thai Union, to some pretty horrendous human rights violations (think slave labour on trawlers) as well as "aggressive overfishing practices," according to Greenpeace. The org is shining the spotlight on brands sourcing tuna from Thai Union, including Whiskas, Iams, Unico, Sobeys and Walmart. Thankfully, Ocean's/GoldSeal Tuna just announced what's being heralded as a game-changing shift to responsibly caught products, making it the first major national tuna brand in Canada to do so. Head to tuna.greenpeace.org to sign the petition and download Greenpeace's Sustainable Canned Tuna Guide app on iTunes. For more sustainable seafood choices at retailers and restaurants near you, see seachoice.org and oceanwise.ca.
2. Stop buying (and washing) so many synthetic clothes.
You've ditched scrubs and toothpaste with plastic microbeads because you've heard how bad those are for our lakes and fish. Fantastic, except there's another type of microplastic polluting waterways en masse, and this one's woven into most of the stuff in your sock drawer and closet: synthetic fabrics. Turns out our acrylic, nylon, fleece and other polyester clothes may be behind "a large proportion of microplastic fibres found in the marine environment," according to a 2011 study of six continents. EU-based Mermaids Life+ Project, has since found that:
1 pair of nylon socks can shed 136,000 plastic fibres per wash.
Polyester running shorts: 300,000.
A fleece jacket? Almost a million.
We can improve things by reducing friction: run full loads, use liquid soap instead of powder, (natural) fabric softener and wash in cold water on the shortest cycles. And invest in natural fibres whenever possible.
3. Ask your MP to #Act4Fish and scale up protections in the Fisheries Act
After years of gutting by the Harper government, Canada's Fisheries Act is in dire need of resuscitation. PM Justin Trudeau asked for as much in his mandate letter to the minister of fisheries and oceans, and nearly 100 prominent scientists, conservation groups, Indigenous leaders and environmental law organizations are now calling on the feds to get moving on bringing back stronger protections for all fish habitat ASAP. We don't just need Canada's old laws reinstated, say the signatories. We need modern regs to strengthen enforcement, fishing practices, aquaculture and address First Nations needs and new sources of pollution – all while taking the forces of climate change into account. Urge your MP to #Act4Fish, and sign the petition at fisheriesact.ca/take-action.
4. Tell Trudeau you OPPOSE new pipelines.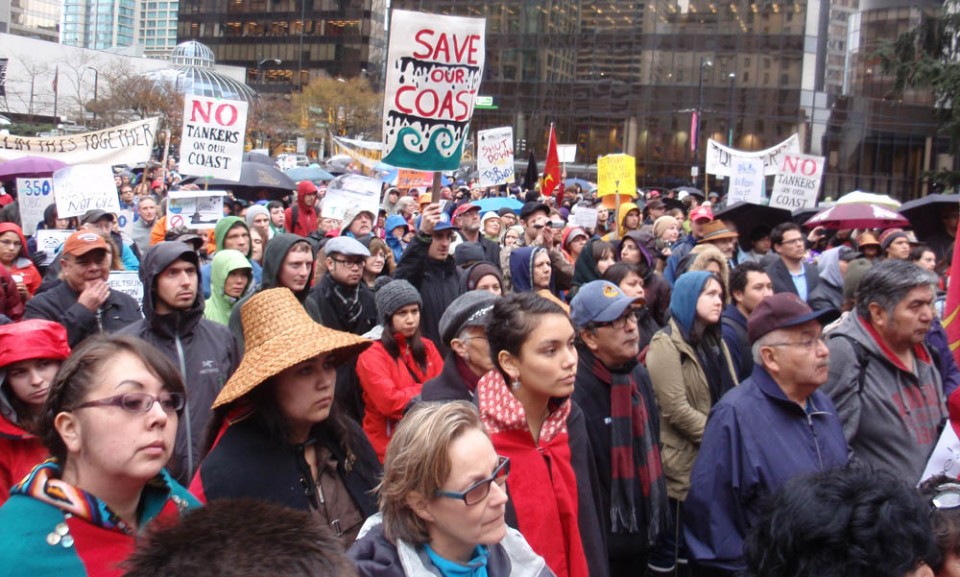 Let's say Kinder Morgan's Trans Mountain pipeline expansion project gets built and ends up pumping 890,000 barrels a day across streams in the BC's Fraser River watershed. What happens when they finally reach tidewater and tanker traffic in Vancouver's harbour jumps by 700 per cent? The National Energy Board, which just gave its thumbs-up, admits that even if all of its 50-odd environmental conditions for the pipeline are met, some "residual burdens would remain," including marine vessel traffic resulting in "significant adverse effects to the [endangered] southern resident killer whale." Ecojustice, Raincoast Conservation and Living Oceans say the NEB also failed to properly assess the effects of a major spill in the Salish Sea. As one marine mammal scientist told the NEB, "A large spill could never be entirely or even largely contained, even with the best equipment, training and will in the world." An Energy East spill would be no better. Is it worth it, when enviros and economists like Jeff Rubin agree pipelines won't rescue Alberta from low oil prices, shrinking markets and the inevitable realities of a carbon-constrained world?
5. And do this one last thing to stop the oceans from collapsing…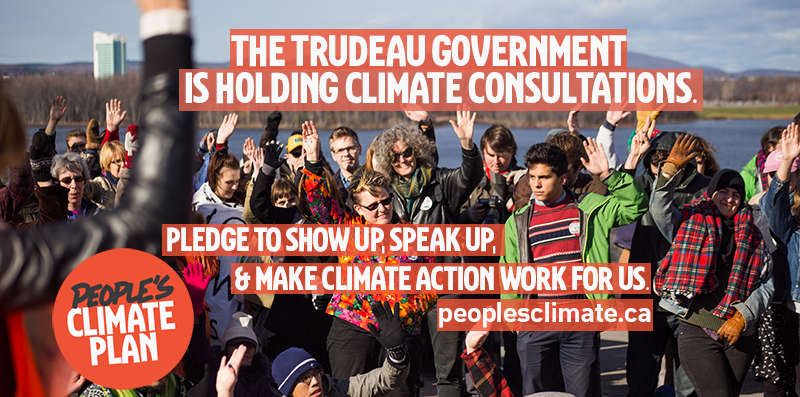 The ocean's plant life is amazing at sucking up much of the world's C02. Through the miracle of photosynthesis, marine plants generously give us surface dwellers 70 per cent of our oxygen. But as we pump out pollution, the chemistry and temperature of the seas are changing. Those shifts are being blamed in part for the mass bleaching of almost all of Australia's Great Barrier Reef, increasingly depriving fish of oxygen, and for the fact that shelled fish and plankton are having a harder time making their shells. (See the rising price of BC shellfish.) A meta-analysis published last fall in the Proceedings of the National Academy of Sciences predicts that in a warming and acidifying ocean, "there will be a species collapse from the top of the food chain down." That's serious shit. As Sea Sick author Alana Mitchell put it, "All life on earth depends on the oceans." Let's start showing them some love and reverence and stop dumping so much carbon into the atmosphere. Speak out for aggressive climate action when MPs hold public climate consultations in the coming weeks. For dates and info, see peoplesclimate.ca.
This article originally appeared in NOW Magazine.