Back 2 school special: Greener computers, laptop bags & paper
August 27, 2012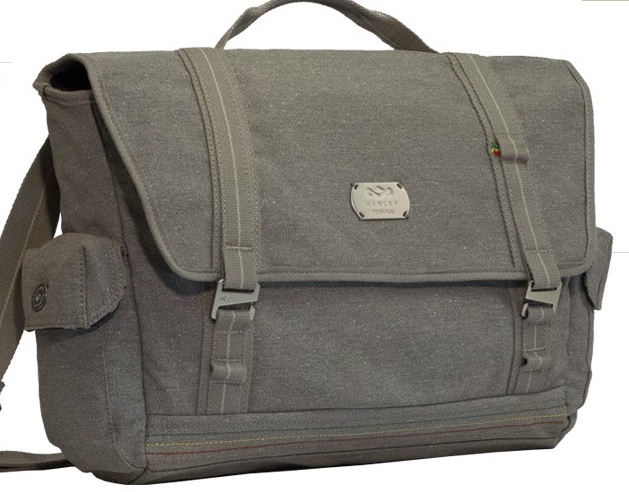 I haven't had to take a test or show up late for class for eons now, but I still get a little nervous every August. Yes, it's back to school time and Ecoholic is here to help you get your supplies sorted out. This latest Ecoholic column gets into the nitty gritty of getting yourself a greener laptop (part of NOW's broader back to school special). For all the deets on which companies get the green thumbs up or down, give it a read here. You'll feel better knowing the keys you (and/or your kids) are typing on aren't laced with toxic BFR flame retardants and leachy plastics. We don't need more persistent chemicals at our fingertips! Admittedly, even bottom-ranked brands like Acer (which flunked Greepeace's last report card on greener electronics) do make some greener models (ie Acer's TM8172 netbook) so do your research.
Need a new laptop bag to keep it safe? There are all kinds of styly eco options on the market now. Canadian-based House of Marley offers this laptop-friendly messenger bag (above) made of hemp, organic cotton and recycled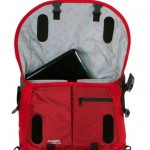 pop bottles. BC's On Sight Equipment has a great waterproof laptop bag made of recycled PET, but even better for students is their 101 Computer Pack. Buffalo Natur makes some from recycled jute.
And what are you planning on feeding that new computer? I'm talkin' paper, people. Computers spit up a lot of dead trees (via printers, of course), all for the sake of homework. I'm a little miffed that a full eight years after I first wrote about school supplies in Ecoholic, most of the so-called "green" printer paper in office supply stores like Grand & Toy and Staples Business Depot are still only 30% recycled content. Come on now! They carry plenty of 100% recycled post-its and file folders so what's up with the office paper? I love that my local eco shop, Grassroots, carries 100% recycled office paper (100% post consumer recycled). So does Office Depot. Hunt it down. And don't forget to think before you print, use both sides of the page and go paperless whenever you can.
….More on school supplies (including cute back packs, lunch bags and more), coming soon.