Cool new finds from the Green Living Show + ticket giveaway
April 7, 2017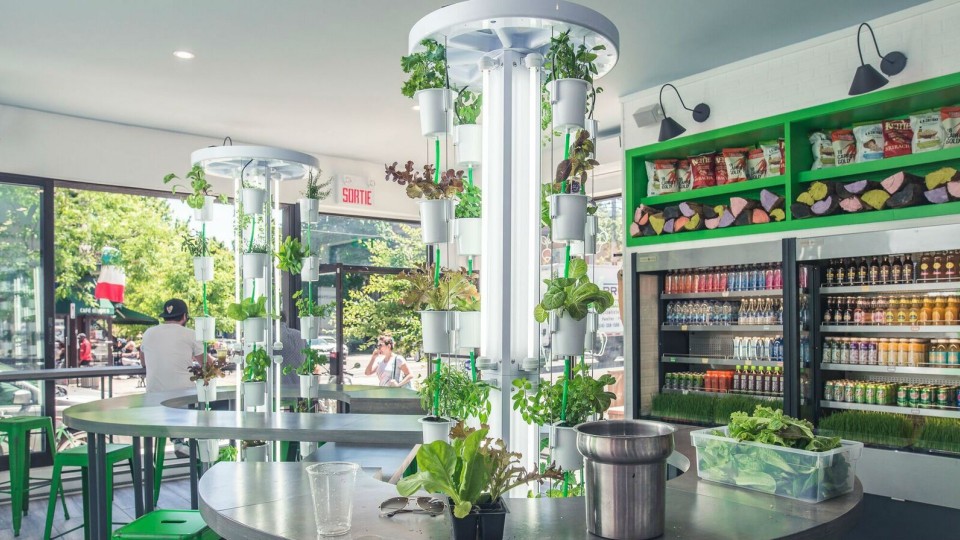 You know when you go into a store and have to hunt around for something, anything green and the clerk sends you to the back corner? Yeah, that doesn't happen at the Green Living Show. For three days, everything on offer at the Toronto Metro Convention Centre is earth-conscious in some way  – the food, the vendors, the films, oh and of course, the speakers. I'll be there on a panel with Rachel Bies and friends on Detoxing your life: a practical guide to wellness. That's Saturday, April 8 at 12:30 (for your chance to win FREE tickets to the show hop on my Facebook page or new Instagram account!). If you can't make it or want a sneak preview, here are some of the coolest offerings at the show this year, in my humble opinion.
The Nutritower
Living in a narrow semi-detached in east end Toronto, I don't have a lot of natural light that can magically keep things like indoor herb gardens alive and happy for long. Hence why I'm dreaming of owning one of these cool Nutritowers, a new appliance that lets you grow fresh produce hydroponically in your home vertically. It's not cheap at $1200 but they do offer a 12-month payment plan. Just sayin.'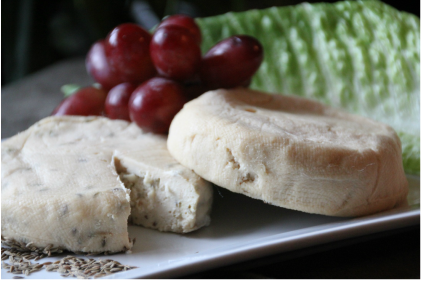 Zengarry's Vegan Cashew Cheese
For the longest time, lactose-intolerant folks and vegans  were stuck with some pretty sad excuses for fake cheeses, especially on this side of the border. For years, I jealously listened to my American friends rave about divine cashew cheeses not available in Toronto. Rest assured, I'll be making a beeline for Fauxmagerie Zengarry's booth to sample their all-natural, dairy-free, organic cashew-based cheeses. They even ferment the cheeses to culture probiotics, making it a micro-flora boosting food. If you see me walking away with a hefty bag full of cashew brie and gruyere, don't be alarmed.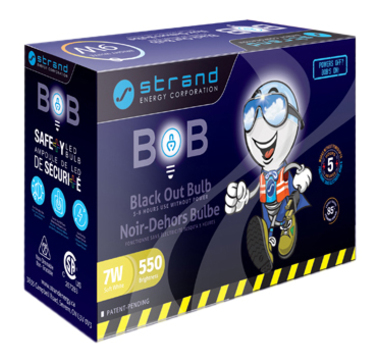 The Black Out Bulb
Growing up with dad that was obsessive about having enough flashlights to supply the whole neighbhourhood with emergency lighting during a potential blackout, I'm definitely curious about the Black Out Bulb. This LED lightbulb has a built-in rechargeable battery that kicks in during power outages. The rest of the time, it works like a regular LED bulb, comes in 7 or 9 watts and has a lifespan of 50,000 hours.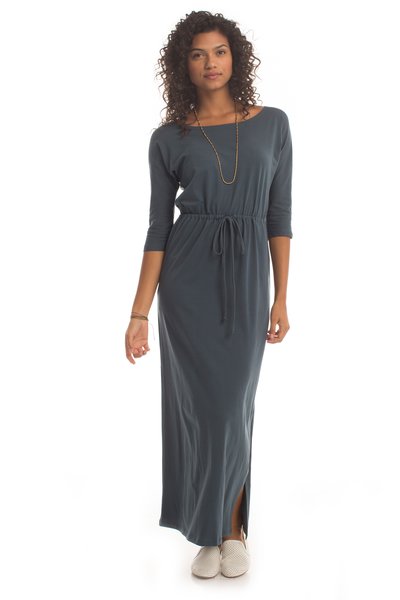 Panaashe Organics and Tamga Designs
There's no question the fast fashion industry is one of the most destructive on earth. It's poisoning rivers around the globe and paying workers next to nothing so that we can fill our closets with cheap finds. Who wants to feel guilty about what you wear? Thankfully, there are a growing number of ethical clothing designers that doing things differently, and the Green Living Show has a few new ones. Panaashe Organics does lovely organic cotton, fair trade dresses, tops, yoga wear and kids clothes for more budget-conscious consumers. Tamga Designs makes funky jumpsuits and dresses in gorgeous Indonesian prints made out of Tencel (a closed loop, Forest Stewardship Council-certified wood pulp fibre) and organic cotton. Love.
Planet in Focus Film Fest Favourites
The amazing peeps from the Planet in Focus film festival are doing us all a massive favour by bringing some of the year's best environment documentaries to you for free – yes, I said, for free. Cool films like Bugs on the Menu, Theatre of Life, Water Brother's On Thin Ice and more will all be screening at the Green Living Show. Make sure you make time for one. You'll leave smarter and more inspired than when you came in.