When to toss, blue bin or reuse cosmetic packaging & more
October 24, 2012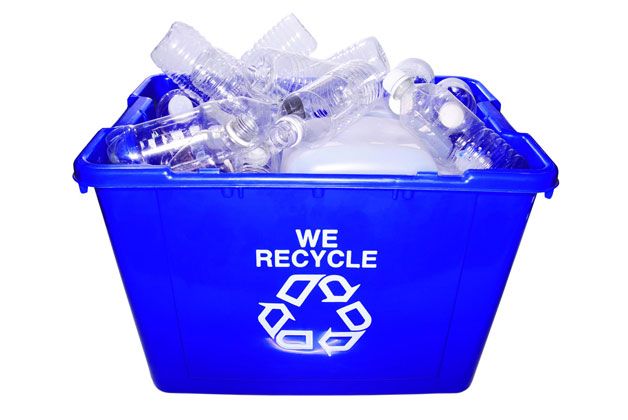 Don't look now but we're surrounded. Just peak around the room you're sitting in right now and start counting the plastic stuff that's infiltrated your life – your computer (casing/cables/mouse), the foam stuffed furniture under your hiney, your wallpaper/wall paint, telephone, pen, windows, synthetic carpet underfoot are all made of some form of petrol-based plastic and we haven't even stepped foot in your kitchen. If you tried going 100% plastic-free, you wouldn't be reading this article on a laptop/phone/tablet right now.  Sorry. Of course we could all try to challenge ourselves to slash back our plastic dependency (you can read all about my blundered waste-free trials and tribulations in an older NOW post here), but what do you do with the plastics you already bought and brought home? Why can't it all go in the blue bin? Why is styrofoam such a pain in the ass to recycle? Check out my latest column on this one (including info for TO about how we can now recycle those clear plastic sushi trays and salad boxes thanks to a move by Canadian grocers).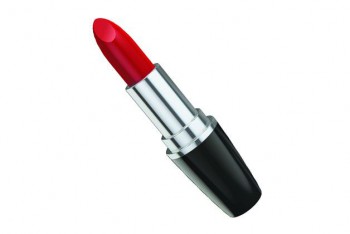 Then there are all the cosmetics containers we bring home. Be it lipstick tubes or plastic face cream jars, pretty much none of it can get recycled. Sucks, really. If you're in the middle of purging your older paraben-laced lipstick or chem-laced mascara, don't bother blue binning it. Ditto for toothpaste tubes and pretty glass cosmetic jars/bottles. Only very run of the mill shampoo-style plastic bottles are generally accepted (as long as they're not #3 plastic). If yours are half full (with say, a silicone/siloxane-heavy conditioner you're trying to get rid of), I don't always recommend dumping the contents down the drain before recycling those since cyclopentasiloxanes/cyclotetrasiloxanes/cyclomethicones are bad for the fishes. Same goes for triclosan. Bring it down to your local municipal household hazardous waste depot instead (just google it for your home town).
As I say in the latest Ecoholic column in NOW on cosmetic containers:
What you can do in the future is look for refillable makeup packaging. Manitoba's Pure Anada online shop has refills for foundation, and upon request for blush and eyeshadow. Vancouver's Sappho Organic Cosmetics(sapphocosmetics.com) offers blush and eyeshadow refills. Jane Iredale and Ecco Bella both have a wide selection of product refills, as does more mainstream Aveda.
UPDATE: Toronto-based Pure + Simple carries refills for products such as its foundations and also has a bottle return program for its 50ml porcelain glass jars (including those from Martina Gebhardt). They can be returned to any of their spa locations to receive $1 credit for each bottle returned. The bottles are re-sterilized and reused to eliminate waste, so make sure to give them a good rinse before returning them.
For more tips on how to reuse your unrecyclable plastics, including those old lipstick tubes, check out both questions in this week's column.