Why so many parabens still in 2012, Body Shop?
May 7, 2012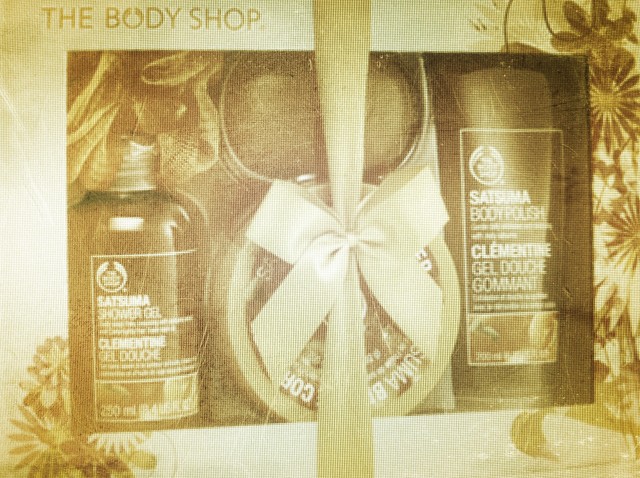 With less than a week to get your butt in gear for Mother's Day, a lot of people will be popping into their local Body Shop looking for prezzies. Actually, the Body Shop was the first store I ever turned to for stuff that wasn't tested on animals and I loved their banana shampoo because it was loaded with, well, bananas. As I say in Ecoholic Body: The Body Shop was a pioneer in profiling fair-trade ingredients, it banned phthalates and musks from scents in 2009 and it finally came out with its first certified-organic skin care line, Nutriganics that same year. All good things, except they still rely on too many -eth sudsers linked to carcinogenic 1,4-dioxane (like sodium laureth sulphate) and one thing I didn't mention in Ecoholic Body – they've still got far too many products that are dripping in hormone-disrupting parabens, including their bestselling Satsuma Shower Gel/Body Lotion, Super Volume Mascara, Arber Aftershave Balm, Lip & Cheek Stain, Camomile Gentle Eye Makeup Remover, Shimmer Cubes, Eye Colour, All in One Face Base, and my old fave, Banana Shampoo. Most contain not 1 but 5 parabens.
Of course, industry maintains they're safe but even mainstream drugstore brands are ousting parabens en masse. Super star Denmark's banned butyl and propyl parabens from bodycare products aimed at kids under 3. And this time last year, France's National Assembly passed a bill that aimed to ban the use of endocrine disruptors such as phthalates and parabens from consumer products (still waiting to see if anything comes of it. Any word, France?). Shame Canadian MPs haven't followed suit. If you're shopping at the Body Shop this mother's day or any day, make sure you double check the ingredients before you pull out your wallet.
Satsuma Shower Gel:

Water, Sodium Laureth Sulfate, Glycerin, Cocamidopropyl Betaine, Cocamide DEA, Coco-Glucoside, PEG-40 Hydrogenated Castor Oil, Benzyl Alcohol, Fragrance, Phenoxyethanol, Glycine Soja (Soybean) Oil, Citrus Nobilis, Methylparaben, PEG-55 Propylene Glycol Oleate, Propylene Glycol, Benzophenone-4, Limonene, Hexyl Cinnamal, Disodium EDTA, Citral, Butylparaben, Ethylparaben, Isobutylparaben, Propylparaben, Citrus Reticulata (Satsuma) Oil, Linalool, Citrus Aurantium Dulcis (Orange) Oil, Citronellol, Geraniol, Orange 4, Yellow 6.

*red ingredients are on the Ecoholic Mean 15 list of ingredients to avoid (download the wallet-sized guide here).