Want ethical roses for mom? The dirt on eco seals
May 4, 2012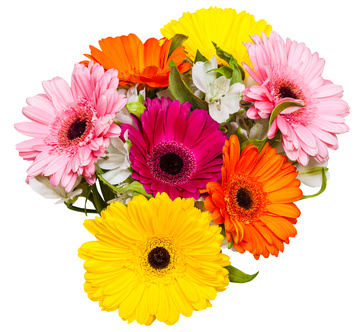 Planning on buying flowers for mom this year? You gotta love my straight-shooting mother-in-law for putting a stop to any more disposable flower buying in her name. As pretty as they are, it's true – they die so quickly! But if you're still planning on getting flowers, you should check out this week's Ecoholic column in NOW where I take a look at just how sustainable/ethical various seals are. Let's just say some are greener and fairer than others.  I'm told the official Fair Trade label even pulled out of Colombia because they were having a hard time getting genuinely fair conditions. Here are a few more background critiques on two of the 4 seals you might see on flowers – Fair Trade and Florverde. Thankfully the Veriflora standard is still seen a a really good choice!
Time for an informal poll. So what's your preferred pick, if you had the choice?
1) Ethical flowers from abroad that support better jobs in Colombia/Ecuador?
2) Canadian-grown greenhouse flowers (non-organic)
3) Field grown/wild local flowers (when available)
4) anything but factory flowers
By the way, didn't have room to mention in the column that one local sustainable florist, Sweetpea, delivers their bouquets by bike or car-share and uses a worm composter to compost all leftover flowers on site. Pretty cool (sweetpeablooms.ca). Oh and until more field grown flowers come in EcoStems is offering local greenhouse grown orchids, black pussy willow, tulips, chrysanthemums, anthuriums, and more.  (ecostems.ca). Ask your local florist what homegrown options they have on hand