The Rebirth of Green & more highs and lows from 2014
January 3, 2015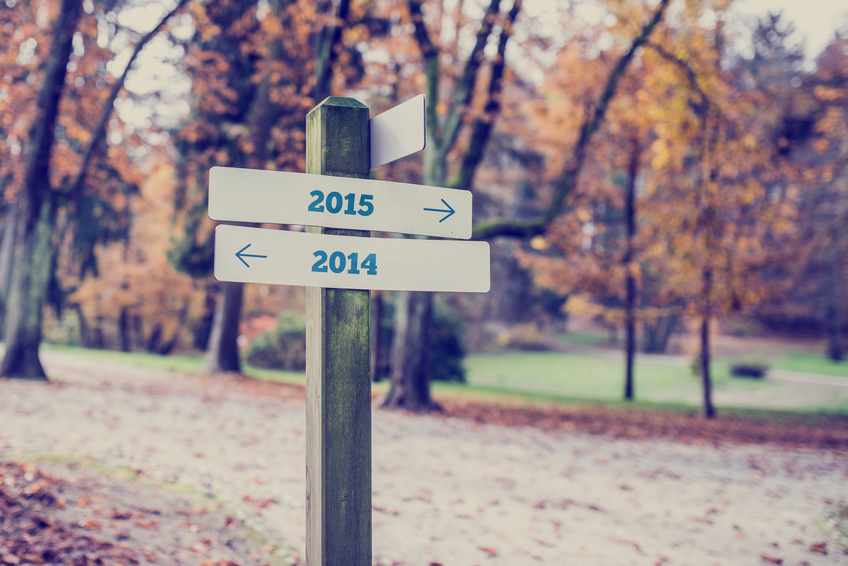 What is it they say about hindsight? That it's 20/20? The more distance I get on 2014, the more its green highs and lows come into focus. I wrote up my Top 10 Environmental Stories of 2014 in the last Ecoholic column, covering everything from the fall of butterflies and bees to the rise of climate marches and pipeline resistance. But it ain't easy cramming a year's worth of news into one top 10 list (I mean, David Letterman gets a chance to do one every single night). Some had to be cut for space and one big picture thread just hit me as I took another look in the rear view mirror at the year that was. Here are a few of those bonus green highs and lows from 2014 too important not to share with all y'all.
Canada says 'nah' to protecting 76 endangered species.  
On my top 10 list, under "Canada remains best at being the worst" I mentioned that "sadly, the federal government generally sucked as hard as it can possibly suck on all environmental fronts." Ilisted a bunch of examples but failed to mention one major area of record-breaking suckage. Recently released docs revealed that Canada has opted out of protecting a record-setting 76 endangered species from international trade. If you're uncomfortable with Canada officially taking the reigns as the world's biggest asshole in this regard, sign the Sumofus.org petition.
One book changes everything.
Author/activist/thought leader Naomi Klein stormed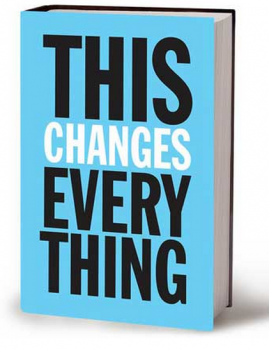 onto the climate scene with a shit-kicking tome of a book that galvanized planet lovers globe-wide. Klein cautioned that we're all guilty of climate change denial by passing climate action off as someone else's problem. Rest assured she issues a face-slapping wake-up call in the most influential and consequential green book in years.  As I said in my  book review, "The odds may be stacked against her social-justice-steeped Marshall Plan to save the earth, but so too, argues Klein, were the odds of abolishing slavery." At the very least This Changes Everything should "inspire a whole generation to join the resistance movement and push for change from a place of love for the only planet we've got." Her message certainly resonated with the 100s of thousands that took to the streets to stand up for the planet back in September during the UN's New York Climate Summit (including the 3000 of us that marched in Toronto!). Can't say This Changes Everything can really, on its own, change anything, but there's no denying Naomi has helped breath new life and big picture analytics into the environmental movement. Speaking of which….
Smells Like Green Spirit: The Rebirth of Environmental Consciousness

Like the pale moon overhead, 'save the planet' consciousness waxes and wanes from year to year and pollsters will tell you again and again that North Americans tend to back burner green issues when we're stressing out about the economy. Mostly because our politicians tell us we have to choose between a healthy economy or a healthy planet. Under that ruse, much of Canada's environmental protections quietly faced the axe at the federal level over the last five years. But there are tectonic plates shifting underfoot and 2014 saw a resurgence in green consciousness. Freakish weather, bursting pipelines, exploding oil cargo trains, fracking bans and collapsing oil prices created a spike in startling environmental news stories, public dialogue and community/First Nations resistance across the country. Stir in the sternest warnings to date about impending global disaster from the Intergovernmental Panel on Climate Change, a few headline-grabbing climate summits and it's no surprise that record-breaking numbers of global citizens peacefully took to the streets to march in support of climate action and that the majority of Canadians are now telling pollsters we need the government to get serious about protecting the environment. Bottom line, growing legions of everyday peeps are getting fired up about how badly we're fucking with the planet. 2015 should be a doozy of a year and a major tipping point so lean in, people. I hear even the pope is planning on ramping up his campaign to convince 1.2 billion Catholics that climate inaction is a sin. Catholic or not, get engaged in what's happening in your community, show the planet some extra love and support and stay tuned for major environmental news updates in the year ahead!
For the rest of my look back, check out my Top 10 Environmental Stories of 2014 here, first published in NOW Magazine. Wishing you all an inspiring year ahead!