Be the change! 4 step program for shaking off pessimism
April 21, 2013
This week at NOW Magazine, we put out our big green issue – beaming with positive vibes! It's entitled Sure Signs We're Winning the Eco War. Here's my piece on being the change, below.
***
The ice caps are still melting, greenhouse gases are still climbing, and crazy, extreme weather is still ravaging too many parts of the planet. Truth is, this is our 5 am wake-up call from Gaia, baby. All that fuel is firing up our collective will for change. Here's a four-step program for shaking off your pessimism, revving up and getting on board.
1. FIND A GREEN TONY ROBBINS
If inertia's trapped you in a sluggish routine and the weight of world change seems way too daunting right now, it's time to seek out a little inspirational messaging to stir your soul.
Rob Stewart's newest feature doc, Revolution (in theatres now), will give you a motivational sneak peek at the tsunami of young people around the globe working on bringing the world back from the brink. Stewart himself moves from despair to revolution champ while tracking activists. "They fought for sharks, changed government policy, had a great time doing it and found meaning energizing them to do more. Life under pressure revolutionizes itself."
Then take it up a notch and watch Occupy Love, whose "journey deep inside the revolution of the heart that is erupting around the planet" will fill you to the brim with hope. (Watch snippets atoccupylove.org.)
Go deeper into soulful motivations at instituteforsacredactivism.org. Too touchy-feely for you? Watch the snappy Story Of Change for quickie encouragement (storyofstuff.org), and look up We Day – The Movement Of Our Time on YouTube to get you fully believing in the power of we.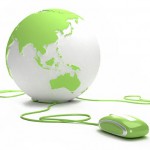 2. CUSTOMIZE YOUR PLACE IN ACTIVISM 2.0
The idea of holding a picket sign and marching on Parliament just not doing it for you? Fear not. As storytelling activist Emily Hunter says, we need eco warriors of all shapes and stripes, so just get creative with the skills you have.
Your mission this week, should you choose to accept it, is to pick one thing that gets your green goat, then follow this simple participaction blueprint. 1) Start a conversation about it; 2) brainstorm how you can push your issue forward with your earth-given skills; and 3) don't forget to invite the world.
Amplify your Activist 2.0 voice with one easy click by plugging in to the web of interconnectivity that unites the planet: post your mission on Facebook, Twitter, Instragram or LinkedIn. And don't forget change.org, where you still have outstanding homework – to start your own petition.
3. FLEX YOUR CITIZEN MUSCLES
So now that you've found a motivational muse and tapped into your one-of-a-kind skills, don't forget that although our society defines us as consumers, we're citizen's first. We've got a pretty progressive premier, a progressive city council and two years to make sure our next feds get with the green program, too.
As Annie Leonard of Story Of Change says, we've got the big idea, we've got the numbers; now we've just got to get acting. So take your Activist 2.0 project to your elected reps. Put them on speed dial and friend them on Facebook so you can poke them whenever anything green bugs you.
4. HUG THY CLIMATE-CHANGE-SKEPTIC NEIGHBOUR
There's only so much that can be accomplished when we're focused on loathing everyone who isn't on "our side."
You know, your cranky recycling-averse neighbour, your climate- change-denying uncle, even your eco-system trampling MP are not your enemies or a
dversaries, as both the Buddha and fabulous eco strategist Simran Sethi would say. They're your greatest teachers.
Sethi says it's not that people don't care about the environment, it's that we're not resonating with them. "In order to transform our world, we have to transform how we engage with each other."
Seek out commonalities. Maybe you both love growing your own veggies; maybe your kids both have asthma. Adds Sethi, "I want you to hear what's in their pool of worry. And then I want you to tell your stories in a way that addresses their concerns."
Instead of fact-bombing people with what they're doing wrong, forge common ground for cooperation, share a positive vision of the world.
How else are we to redefine what's possible and get everyone on board?
Thanks to Simran Sethi, Emily Hunter, Rob Stewart, Annie Leonard and beyond for inspiration for this week's piece.
This article first appeared in NOW Magazine.