Is your BB cream full of BS? Rating "natural" beauty balms
May 30, 2015

Ever wander into a cosmetic aisle crowded with BB, CC and DD creams and wonder WTF does it all mean? I always figured I was the last person on the planet to know what all the abbreviated fuss was about. After a little digging I discovered, surprise, they're all essentially the same (namely tinted facial moisturizer, often with UV protection). At the tail end of winter when my half Greek skin was a lovely shade of sallow, I figured there was no better time to start putting their "colour correcting" promises to the test, focusing, of course, on the natural options in store. I rank five options in my official Ecoholic column in NOW Mag Tinted Love: The Beauty Balm Guide, including conventional pseudo naturals (Aveeno) and department store posers (hello, Origins), as well as more legit naturals like Organic Wear, Haut Cosmetics and Andalou Naturals. But, as always, I didn't have enough room to share all my reviews, so here are some bonus ones below, with some not so good news updates on all the siloxanes lurking in them.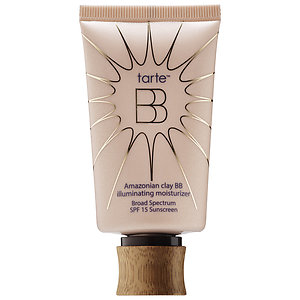 TARTE
This "high-performance naturals" brand has whole range of BB and CC creams with Amazonian clay and no parabens or phthalates or big red-flagged ingredients. Sounds awesome, except that they're not as natural as they seem and aren't shy about mixing in all sorts of petrochemicals and plastics. Sadly, their BB Illuminating Moisturizer contains ethylhexyl methoxycinnimate, AKA endocrine disrupting sunscreen chem octinoxate. At least their BB Tinted Moisturizer uses mineral sunscreens.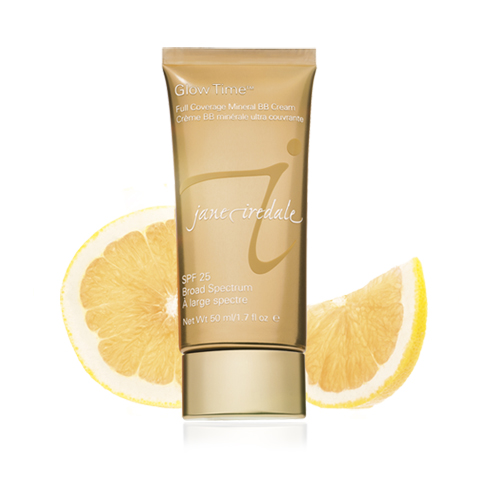 JANE IREDALE GLOW TIME BB
First of all, at $60 this one's ridiculously priced. But Jane Iredale promises natural mineral-based protection, so let's take a closer look. First the plusses: This BB offers SPF 25 using nano-free titanium dioxide (no sunscreen chems here so that's good). It also promises full coverage and delivers good concealer benefits (not the case with most health store BB creams). The downers: Glow's heavy on siloxanes like cyclopentasiloxane (the first ingredient after water). Environment Canada was poised to slap this ingredient with a toxic designation a few years ago but backed down after industry lobbying. It's on my Mean 15 list and on David Suzuki's Dirty Dozen, FYI. Too bad. Update: The EU recently concluded that cyclopentasiloxane is "very persistent" in water and sediment and "very bioaccumulative" in wildlife, and in a separate report focused on human health concerns it said cyclopentasiloxane shouldn't be used in lotions.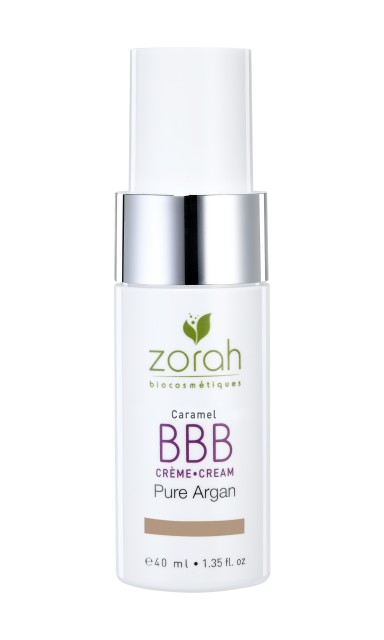 ZORAH BBB CREAM
I'm a fan of Montreal-made Zorah cosmetics. They're certified natural by Ecocert and try to include organic ingredients, which is rare with makeup. I gave their mascara top marks and wanted to love their BBB cream, even though the colours are a bit greyish and cool toned. I initially thought it was giving me a subtle colour boost but after applying it to only half my face and leaving the other half bare, I couldn't really tell the difference. The cream is so sheer that it offers little in the way of blemish concealing or pigment balancing. It's also quite light and wasn't moisturizing enough to use solo on my combination skin. SPF's not listed on the bottle yet but it's formulated to be SPF 15, using non-nano minerals.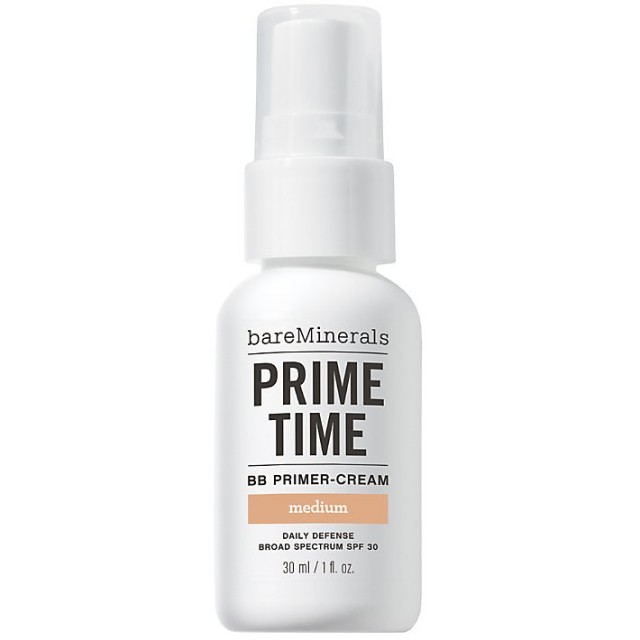 BARE MINERALS PRIME TIME BB PRIMER CREAM
At the very least, these guys live up to their name in terms of using mineral sunscreens like titanium dioxide and zinc oxide over chemical sunscreens like oxybenzone. But that's where the minerals end, for the most part. They've got more ecologically suspect siloxanes (see warning update above) and petrochems as their prime ingredients in this primer. Pass.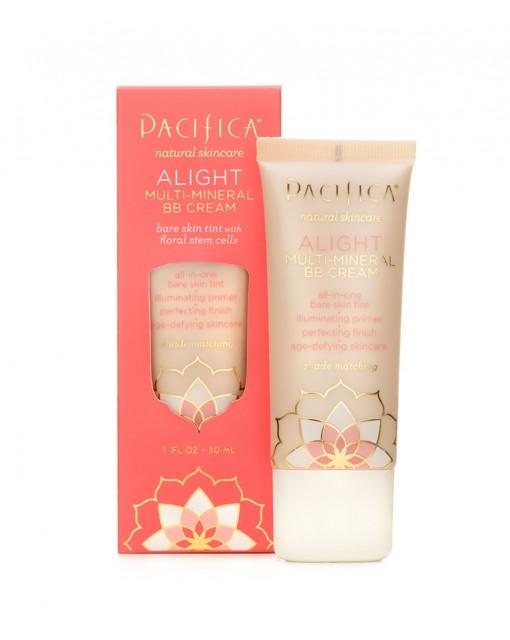 PACIFICA
These guys started off making health store scents with semi-natural phthalate-free perfumes then started venturing into vegan makeup. I don't always love their ingredients but the ingredients in this product are decent. Problem is the BB only comes in one fair shade, and while the CC comes in "warm/light" and "natural/medium", the essential oil-based preservatives may irritate some. And what's up with all the shimmer? That sparkle actually comes from the controversial mica, which has been tied to child labour on widespread illegal mica mines in India. No word on Pacifica's mica source.
ALMAY CC
Almay has a reputation for being a bit of a "cleaner" mainstream beauty brand because it's fragrance-free. It says it features "pure, gentle and non-irritating ingredients" – I guess it depends how you define irritating. I definitely get irked when I see sunscreen chemicals tied to endocrine disruption like octinoxate, plus they still use parabens. Maybelline Dream Fresh BB is a somewhat cleaner drugstore pic that uses titanium dioxide as the sunscreen (not sure if it's non-nano), however, the methylisothiazolinone (MI) really shouldn't be used as a preservative in products that stay on skin. Some brands have already promised to phase MI out after complaints from British dermatologists about MI's link to an outbreak of rashes.
To find out which truly natural BB/CC creams are my top picks for performance and purity, head to my Tinted Love column for the big reveal!