Face-off: Which natural mascara actually works?
December 3, 2014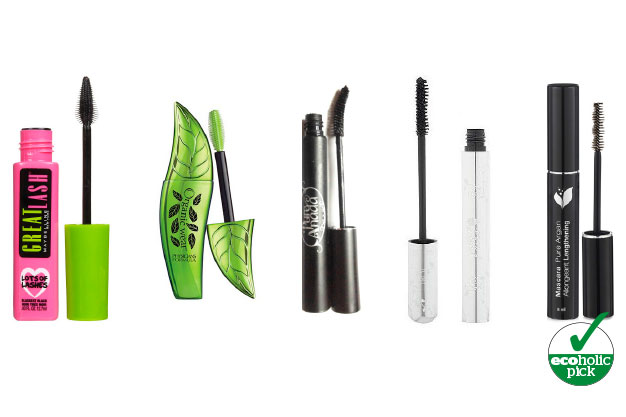 The first time I tried a natural mascara, I was just excited the concept even existed. Until the thing flaked all over my cheeks. I looked like I'd be cleaning chimneys. A decade later I've tried nearly every natural mascara brand in existence. Okay, well, maybe not all of them, but A LOT of them.  Here's a quick overview of the many I've tried and didn't include in my latest NOW Magazine column on mascara:
Ecco Bella (why the hell did it take them so long to get rid of parabens?), HoneyBee Gardens (nice if you like ultra light look but one cry and I turned into a racoon), Suncoat (the original flaker, haven't tried it again since because of the initial trauma), Gabriel (I tried two samples without being wowed), Sante (tried three variations from this brand over the years and wasn't impressed), Zuzu (my old fave, with a good dozen swipes it had decent drama, but last couple tubes have been lacklustre), Jane Iredale (meh, fine, but not worth the price), RMS (overrated, is something wrong with my tube? I think this one was supposed to be awesome, ah well), Earthlab (light and natural-looking BC product, equal to Marie Natie, another Canadian…I should have mentioned Earthlab in my NOW mag column, rats).
Speaking of my which, I took another stab at mascara reviews for my weekly column in NOW. Besides trashing the big brands (Covergirl, Revolon, L'Oreal) for still using parabens and formaldehyde-releasers as well as unsustainable petrochemicals, I included an updated review of Physician's Formula Organic Wear (still your best drugstore pic with good certified natural/organic content but this one seems to haave lost its mojo in recent years). I had the good sense to remember to snap some pics of the last of my mascara trials. I wish I hadn't just thrown out my last 100% Pure tube before taking a picture. It really is the most lengthening. It doesn't give you the beefed up look Hauschka can also give, but it's also $10-$15 less.
Face off no 1. Canadian vs Canadian…Marie Natie (totally natural & Toronto-made) vs. Pure Anada (vegan from Manitoba, a little less natural but longer wearing)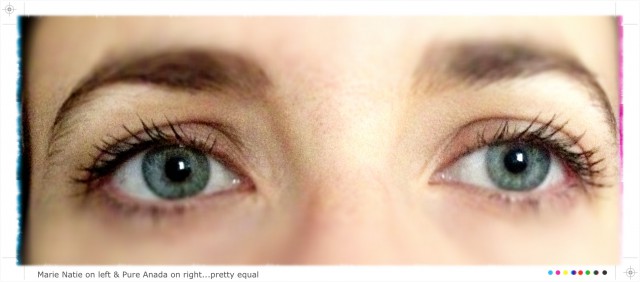 Face off no 2 (below): Canadian vs Canadian: Montreal's Zorah  (certified natural/organic) vs  Pure Anada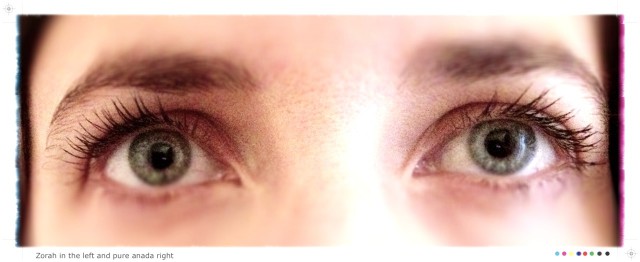 Face off no. 3 Zorah $26, Canadian (certified natural/organic) vs Hauschka ($39, German, no mention of organic content, more essential oil preservatives, which can be irritating to some and don't score well on EWG, but it does give a lot of oomph)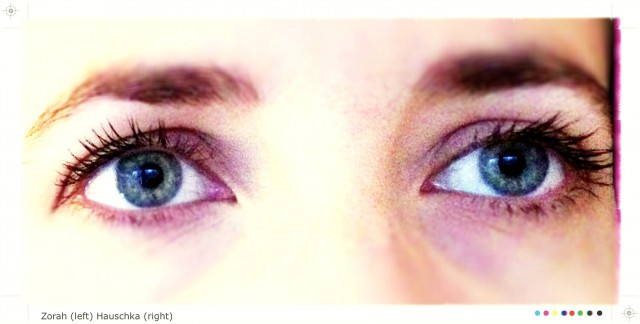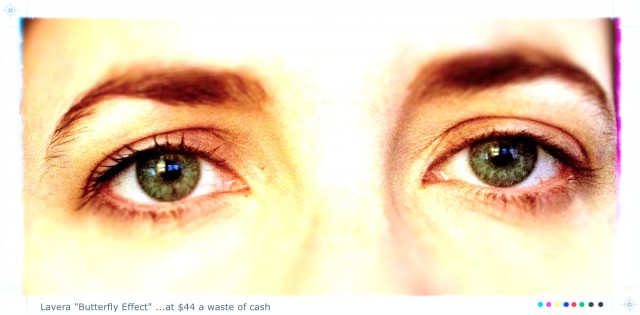 The saddest was definitely Lavera's new $44 Butterfly effect, mostly because the wand did absolutely nothing to curl my straight lashes  (I even look depressed wearing it!). I never use a lash curler and all the other mascaras managed to curl my lashes. Not so for this one. If you photograph from underneath my lashes look long but not from straight on. SO not worth the cash. Anyway, hope this all helps in your hunt for natural mascara that works and that aligns with your values, whether you're a vegan, a locavore, an organic junky or all of the above.